SHARING NUTRITIONAL VALUE WITH LOVE & LOCAL FLAVOURS
Create wholesome memories with our DairyBelle recipes. Add natural flavours to your recipes with our products & recipes.

Nutritional
Nutritional value in every bite and every product.

For Familes
Wholesome products for the whole family.

Fresh
Taste the freshest ingredients in every bite.

Organic
No added colourants or MSG to ensure goodness.

Delicious recipes for the whole family
Share your stories with us and showcase your DairyBelle family moments buy tagging us social media.
Three Cheese Vegetable Lasagna :
12 Dry pre-cooked spinach lasagne pasta
15 ml Olive oil
1 Red onion, thinly sliced
2 Red salad peppers, seeded and cut into strips
3 Baby marrows, thinly sliced
250 ml Broccoli florets
200 g Butternut, cut into 10 mm fingers
500 ml Ready-made Napolitano sauce
Salt and freshly ground black pepper to taste
250 ml DairyBelle Cheddar, grated
250 ml DairyBelle Edam, grated
250 ml DairyBelle Mozzarella, grated
Bechamel sauce (white sauce):
50 ml DairyBelle Choice Butter
50 ml Cake flour
450 ml Full Cream Milk
5 ml Salt
5 ml Freshly ground black pepper
50 ml Fresh Cream
 
To Serve:
STEP 1:
Heat the oil in a heavy-based saucepan. Add the onion and sauté until onion is translucent. Add the vegetables and fry for 5 minutes. Add the Napolitano sauce and simmer for 5 minutes. Season to taste.
STEP 2:
Mix the three cheeses together and set aside.
THE SAUCE
STEP 1:
Melt the butter in a small heavy-based saucepan. Remove from heat and stir in the flour to make a smooth paste. Gradually add the milk and seasoning. Return to heat and simmer, stirring continuously, until sauce starts to thicken, then stir in the cream. Set aside.
STEP 2:
Spoon a layer of white sauce in the bottom of a lightly greased ovenproof dish. Place a layer of pasta over the sauce. Spoon a layer of the vegetable sauce mix over and spread evenly. Follow with a layer of cheese and then a layer of white sauce. Continue layering of pasta, vegetable sauce, white sauce and cheese, ending with a layer of cheese.
STEP 3:
Bake in a preheated oven at 180°C for 25-30 minutes or until pasta is cooked. Rest for 10 minutes before serving.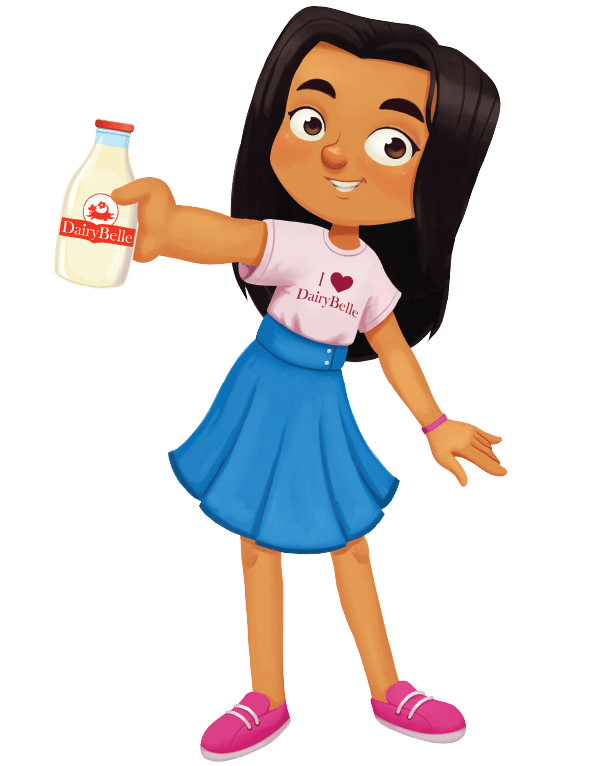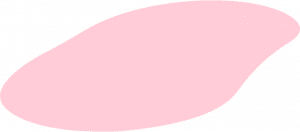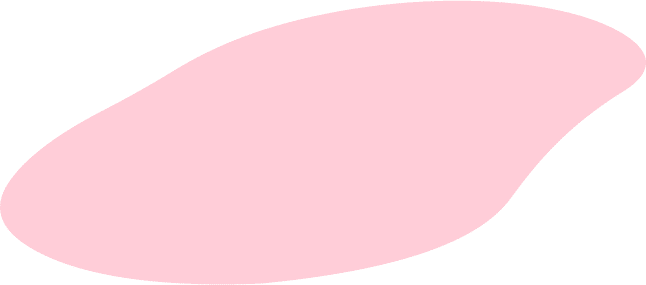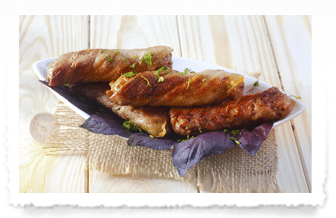 Yummy Bacon and Banana Roll
Ingredients
4

Bananas

8

slices DairyBelle EasySlice Cheese

8

rashers Streaky bacon
Instructions
Cut the bananas in half length-ways

Wrap a slice of cheese around a banana half and then wrap a rasher of bacon around the cheese. Repeat with the rest.

Fry in hot butter in a non-stick pan.

Serve immediately with a spoonful of tomato chutney. These are great with creamy scrambled eggs, grilled mushrooms and tomatoes and hot buttered toast.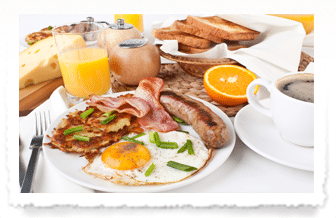 Cheesy Hash Brown Breakfast
Ingredients
8

Frozen hash browns

8

Rashes streaky bacon

8

DairyBelle Easy SlicesGouda Cheese Slices

8

Thick slices of tomato

1

DairyBelle Butter forfrying
Instructions
 In a medium frying pan, gently fry the hash browns in butter and setaside. Fry the bacon until crisp in the same pan and remove. Add the mushroomsand fry on both sides and set aside.

Now assemble. On a greased baking tray lay out the hash browns and topwith 2 rashers of bacon. Place mushroom and then the bacon on top, cover with aslice of cheese and finish with a slice of tomato.

 Place in oven till cheese melts. Serve with toast and streaky bacon.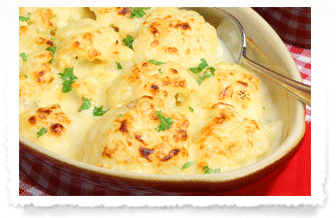 Cheesed-off Cauliflower
Ingredients
4

4 Large boiled potatoes,skinned and sliced

250 g Button mushrooms,lightly pan-fried

10

DairyBelle Cater Cheese slices

2

cups

 Cauliflower florets, lightly steamed

2

cups

Cauliflower florets,lightly steamed

1

Small onion, finelysliced

1

bunch Spring onions,chopped

1

cup

Fresh Cream

1/2

Red pepper, finely sliced

2

cloves

cloves Garlic, crushed

Salt and pepper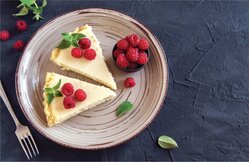 Raspberry Cheesecake
Ingredients
12

tbsp

Dairybelle plain creamed cottage cheese

1

cup

Boiling water

1

packet

Rasperberry flavoured jelly powder(sugar free)

10

raspberries

Fresh raspberries
Instructions
Sprinkle jelly powder into boiling water

Stir until completely dissolved

Place cottage cheese in a bowl, then gradually add jelly mixture- 4 tbsp at a time

Mix thoroughly until combined

Pour into a pan and refrigerate until form- about 2 hours

Cut into squares and serve

Our delicious recipe collections
Create happiness with our nutritional products. Try one of our recipes that are udderly full of nutritional values that everyone in the family can enjoy.

Create happiness with our nutritional products. Try one of our recipes that are udderly full of nutritional values that everyone in the family can enjoy.